The Bowtie has been a leader in the pony car segment for decades now. However, you don't necessarily have to get behind the wheel of a Corvette or a Camaro to enjoy you share of acceleration on the road in Huntsville, AL. As a matter of fact, our midsize mainstay, the Chevrolet Malibu turns out all kinds of power. Plus, it offers up the kind of cargo room and passenger space that you need to accommodate a full crew.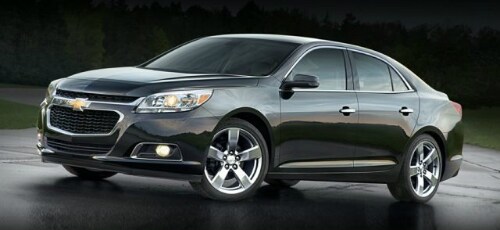 If you're the type that wants to get around behind the wheel of a reliable ride without having to sacrifice your sense for speed, then the Malibu is a perfect fit. It's chiseled build stands out above the anonymous offerings from the competition. And to back up that bold look, the Malibu delivers two separate engine options.
The standard 2.5-liter four-cylinder mill kicks out a healthy 196-hp. That will surely get you going in a hurry, but if you want an extra boost, step things up to the 2.0-liter turbocharged four-cylinder for 259-hp. Each iteration comes along with that aforementioned look that sets the tone from the get-go.
To check it out for yourself, drop into Landers McLarty Chevrolet and we can get you behind the wheel anytime.