Our brand has been delivering stylish sedans for generations now and one of the most iconic nameplates in the mix is undoubtedly the Malibu. While this vehicle has certainly seen its share of changes over the years, the 2014 Chevrolet Malibu is one of the best takes you'll find inHuntsville, AL.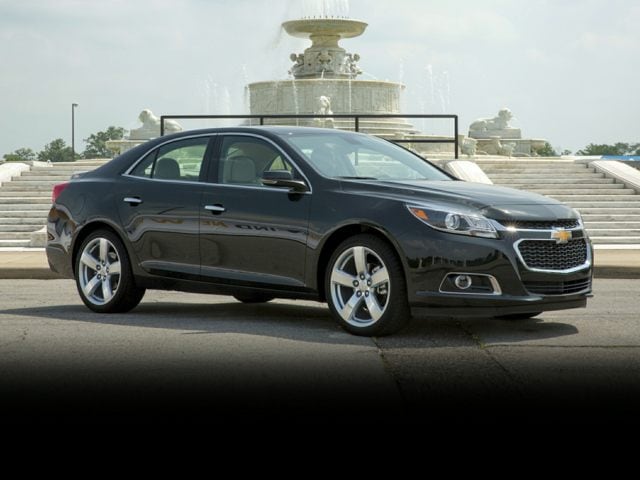 We're confident that after one look at this slick sedan you'll be sold on its style. And when it comes to value, we've really got you covered. As a matter of fact, we sell the 2014 Malibu LS for as little as $18,997. Furthermore, we've been doing so since 2009. Hey, when you find a number that fits just right for your customers, you stick with it.
At this point, you've got a couple of great reasons to check out the 2014 Malibu. Once you take your place in the cabin, you'll find that the inviting theme we've laid out above continues.
The upscale interior is designed so that everything is easy for you to access. While you're putting the 2.5-liter engine to use, you'll have the benefit of Bluetooth connectivity, streaming radio, and a 7-inch touchscreen that unlocks all of the other features of the Chevy MyLink infotainment system.
Cruise on in to Landers McLarty Chevrolet Huntsville and our team can help you get a feel for all that the Malibu has to offer today.